Topsider Homes Press Release
---

Topsider Homes Wins 2013 NCHBA STARS Award
Topsider Homes' Post & Beam eNewsletter has again received the coveted STARS Award from the North Carolina Home Builders Association for Best Newsletter. This reflects the fifth consecutive year the newsletter has taken the top spot, and represents Topsider's seventh First Place NCHBA STARS Award since 2009.
"Especially in the current homebuilding environment, it's an honor to once again be recognized for our strategic marketing and creative efforts. Our in-house Marketing Department has done a terrific job increasing our market share regardless of the difficult times homebuilders have been facing," said Sheldon Storer, President of Topsider Homes.
The eNewsletters feature home designs that fit any building site, an online Photo Tour, and information that describes how Topsider Homes makes starting and a new home easy. To view all of Topsider's newsletters click here.
The NCHBA is a respected home building trade association consisting of builder and associate member-firms and a network of local builder associations and chapters throughout North Carolina. The NCHBA is also affiliated with the National Association of Home Builders in Washington, DC, one of the largest Home Building Associations in the country.
For more information, call 336-766-9300.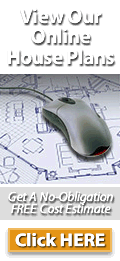 Whether you're just beginning to look at alternatives, or are ready to buy a new home we encourage you to
visit our factory and model complex,
we're located only 10 miles from Winston-Salem, North Carolina.