Prefabricated Designs for Commercial, Residential
& Resort Projects — Exported Worldwide.
Commercial building using Topsider Homes' post and beam building system is limitless in its applications. Our highly flexible designs allow building of imaginative structures ranging from restaurants to convenience stores, motels, hotels and elaborate resort properties. We have designed and prefabricated residential rental units, nursing homes, apartment buildings and condominium complexes, even bank branches and office buildings. Topsider Homes' commercial building plans are the ideal building system for light commercial and residential development projects. Topsider's building system and expertise in design, site planning, and in delivering easily-constructed high quality homes, creates value for developers. For more information, click HERE to contact us.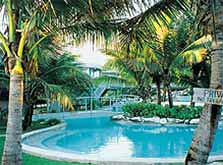 Resort and Hotel Designs
Topsider has supplied resort developments worldwide for four decades. We are in Central America, Europe and Asia, as well as throughout the U.S. at such places as Walt Disney World, Pinehurst Country Club, Sea Pines Plantation at Hilton Head and Lake of the Ozarks. Our Caribbean projects stretch from the Bahamas to Panama, where limited access to skilled labor and building materials make our building system and in-house expertise the ideal solution.
Treasure Cay, Abaco, Bahamas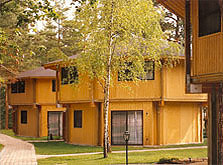 Single Family Detached Home Designs
All single family Topsider Homes' design concepts are adaptable to local requirements, whether aesthetic, architectural, environmental, or governmental. During the design phase, our in-house design team proposes conceptual drawings that marry design criteria with budgets, site requirements and logistical considerations. Ideal for small residential developments to large scale resort projects.
Isle of Usedom, Germany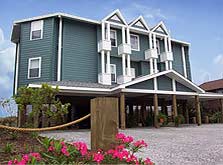 Condos and Multi-Family Designs
Multi-Family designs, including rentals, condos, institutional housing and hotels, are all well within the scope of Topsider's building system. Our scalable post & beam panelized building approach has been used in multi-family units in every conceivable setting and environment. We have designed duplexes, fourplexes and even larger units and have shipped them to many remote areas worldwide.
Wilmington, North Carolina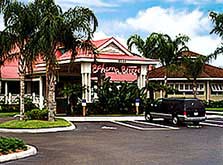 Restaurants and Retail Designs
Topsider has developed many restaurant and retail designs, including this Caribbean-themed restaurant for which we won the NAHB's (National Association of Home Builders) National Commercial Builders Council coveted GRAND Award of Excellence. Our building system has nearly unlimited flexibility and can be scaled from a small kiosk to a 20,000 sq. ft. plus restaurant or retail space.
Orlando, Florida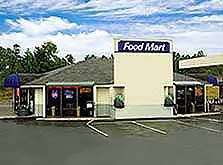 Commercial and Office Designs
We have designed and built small offices, specialized facilities buildings and even convenience stores like the one featured in this photo. Our building system has been used for medical offices, temporary development sales facilities (to be relocated later), recreational park facilities, airport terminal buildings and much more.
Elkin, North Carolina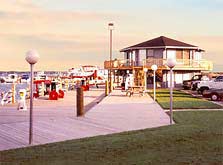 Clubhouse and Marina Designs
Many of the development projects that Topsider has designed over the years have also used our building system and architectural theme for their marinas and clubhouse facilities. We've designed small and large hunting lodges, marina stores and harbor master facilities, country club facilities and large and small pool houses and gazebo-type structures.
Lake Muskegon, Michigan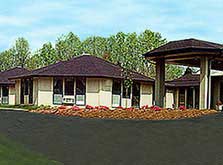 Retirement and Assisted Living Designs
Topsider's building system offers a unique and adaptable prefabricated solution to building retirement homes, nursing homes and assisted living facilities. Aesthetically, our architecture is both unique and appealing from a marketing perspective, and can also be very cost-effective as an addition and facelift to older existing facilities. Because of the modular nature of our design concepts, facilities can start small and grow as needed to meet increasing occupancy.
Winston-Salem, North Carolina
Topsider's building system allows nearly unlimited design flexibility. We have designed structures as small as 500 sq. ft. and as large as 20,000 square feet. We can build on any terrain, from the side of a mountain in Colorado to a tropical beach in the Caribbean, and we can utilize any foundation type from our unique pedestal design to more conventional slabs and crawl-space foundations. And architecturally, we can offer unlimited exterior finishes, from Mediterranean stucco and tile roofs to log home veneers and everything in between. Each project is custom designed and specified to meet your budget and the requirements of your market, local building codes and the climatic conditions.
Contact our Commercial Projects Dept. at 336-245-5250
Toll-Free in the US and Canada 866-867-9300 Ext. 247

or Click HERE to Contact Us.

Remote and secluded location projects are ideal for Topsider's in-house expertise and panelized building system. Our staff will provide conceptual development site plans, propose design concepts and even provide pricing and construction estimates.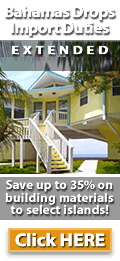 Once your project is underway, we provide consistent, easy to erect high quality building components and finish materials, as needed and on time.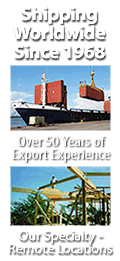 Topsider can truly be a "single source" supplier for all material if you wish, from bagged concrete to interior furnishings and even accessory packages.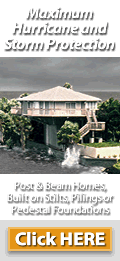 Central procurement and logistics capability allow for greater control and limits the potential for cost overruns, particularly in areas where local supply and construction management are limited. This all-
in-one services package can significantly reduce construction time, inconsistencies in quality and waste.