Whether you're interested in a small beach house or a sprawling year-round home, Topsider Homes' Post & Beam Building System
can provide the perfect leisure living house plan.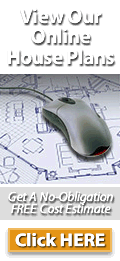 Select a house plan concept and receive a no-obligation FREE Cost Estimate tailored to the area where you intend to build your new home. Learn more about how you can
get started today.
Topsider's unique
Post & Beam
construction has no load-bearing walls so the design possibilities are limited only by your imagination. Choose from over
300 online house plan
concepts.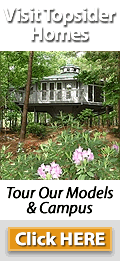 Whether you're just beginning to look at alternatives, or are ready to buy a new home, we encourage you to
visit our factory and model complex.
We're located only 10 miles from Winston-Salem, North Carolina.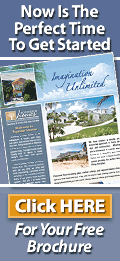 Topsider Homes' prefabricated Post & Beam building system is also ideal for any
home addition project
. We offer online plans for ideas, but ultimately whether a simple room addition, home office, master bedroom addition or an open family room, each home addition from Topsider is custom designed.
Post & Beam and Timber Frame Homes
Topsider Custom Designed Post & Beam and
Timber Frame Homes for Strength and Durability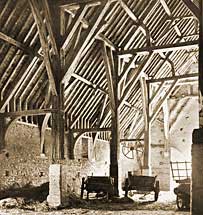 Each Topsider Home is built using large laminated beams and solid timbers that are bolted together and held in place with massive steel collars and couplings. This construction method, or building system, is essentially the same approach used in building the incomparably strong and enduring old New England post and beam barns. And, it is the same basic building technology thought to be the very first wood construction method.
Topsider Homes' Post & Beam Building System utilizes no interior or exterior load-bearing walls, as large post and beam timber frames carry the loads that most other types of homes must support with space-inhibiting interior walls. The result is a building system that allows clients the utmost flexibility in custom design without sacrificing structural integrity.
Structural integrity is a natural characteristic of post and beam and timber frame construction, and its stability against the forces of nature such as earthquakes, hurricanes and snow loads is extraordinary. Topsider Homes' unique approach of integrating post and beam technology with any foundation type makes its homes adaptable to any terrain, climate or need, from snow-capped mountaintops to remote tropical beaches.

Topsider's Easy-To-Assemble Custom Designed Timber Frame House Plans – Ideal for Traditional and Contemporary Post & Beam Home Living
Topsider's post and beam homes are pre-engineered and prefabricated at our modern factory complex in Clemmons, NC. They are then shipped in panel and component form on flat- bed trucks within the continental United States and Canada – and in containers for export overseas.

Each custom designed timber frame structure is pre-assembled in jigs with connectors pre-drilled and pre-fitted and then knocked down for shipment – assuring a perfect fit.
Equally important is the ease with which Topsider Homes' homes are assembled and completed on-site. Traditional post and beam mortised and tenoned joints and joinery have been replaced by engineered steel couplings that bolt the timber frame posts, trusses, sill-beam and braces together in erector set fashion. Then the floor, wall and roof panel components are easily affixed to complete a weather tight shell – typically in just days.
This allows builders the flexibility to complete client-designed custom interiors during times when construction might otherwise be interrupted by weather. And Topsider Homes' interiors are also easily and simply built utilizing construction techniques familiar to any builder. Topsiders' building system is a blend of old and new construction technologies using high quality, precision engineered building components prefabricated to make them fast and cost-efficient to build.
A Home Builder's Expert View on Topsider Homes

"As a veteran building contractor in the Florida Keys I can fully recommend the total process of the Topsider Post & Beam and Panelized Building System. The home components were delivered on time, were of the highest quality and everything from posts to panels fit perfectly. We delivered a great house and gained a happy customer. I look forward to our next Topsider project."
— Hector Cisneros - Home Builder