Seven Easy Steps To Owning Your New Home.
Starting a new Topsider Home is easier than you think. We offer over 50 years of expertise, from designing a house plan that meets your needs to finding a contractor and acquiring building permits. We are here to assist you every step of the way. Just follow the Seven Easy Steps outlined below. There's never been a better time to get started.
Give Us A Call

We'll guide you toward a basic design concept and house plan that meets your general design needs, building site requirements and budget. Then we will prepare a no-obligation FREE Cost Estimate, utilizing actual area builder's costs.
Toll Free (in the USA and Canada): 800-941-9801
Elsewhere 336-766-9300 Fax: 336-766-1110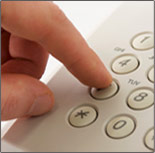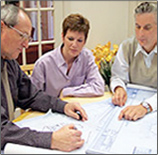 Architectural Drawings

Once a design concept and budget are established, our
in house design team will turn your ideas into working drawings and blueprints. These are needed to seek firm contractor bids and to obtain financing (if applicable), and the building permit. To begin this phase, you will need to make a small deposit, which in most cases will be 100% credited towards your purchase.
Construction Bids

After your design and architectural work is under way, Topsider Homes' Construction Coordination staff will discuss your project with local builders, familiarizing them with the specifics of your home plan and assisting in their preparation of competitive bids.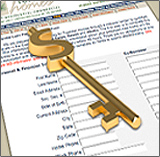 Financing

Topsider Homes will be happy to provide the contact information for lenders with whom we have previously worked. Most lenders will want to talk with you by phone. Once they have pre-qualified you they will explain their requirements and the steps necessary to complete both a construction and permanent mortgage loan.
Building Permits

Topsider Homes' technical staff, consulting engineers and your builder will work together to expedite building permits and other approvals. Once technical data is submitted, building permits are almost always granted for Topsider Homes as fast, if not faster, than for conventional homes.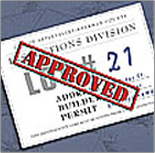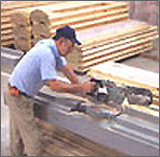 Order Your Topsider Home

Some clients order their homes as soon as the basic house plan and design are developed and priced. Others wait until all issues are finalized. Builder availability, weather and production lead times all enter into this decision. We work closely with clients and their builders to accommodate scheduling requirements.
Construction

Construction time for your Topsider Home will depend upon many variables, including size and complexity of your houseplan, access to and terrain characteristics of your building site, weather conditions and availability of subcontractors, and so forth. While awaiting the first house shipment most builders prepare their sites and receive advance shipment of foundation materials, so that once the structural components arrive, no time is lost. Construction of the "weather tight" shell for Topsider Homes' designs is always faster than "site built" construction.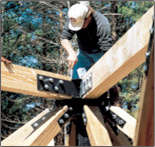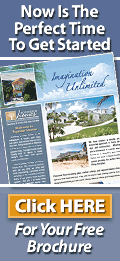 In one brief phone call, we'll help you select a house plan concept and we'll prepare a no-obligation FREE Cost Estimate tailored to the area where you intend to build. Learn more about
how you can get started today.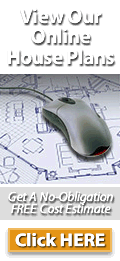 If you are just beginning to look at alternatives or you're ready to buy a new home we encourage you to
visit our factory and model complex,
we're located only 10 miles from Winston-Salem, North Carolina.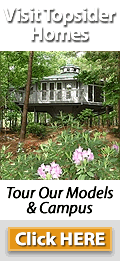 YOUR HOUSE,
YOUR WAY
Whether building a large house or a small home, Topsider's
post & beam building system
allows maximum design flexibility. And our in-house design staff are experts in working with clients to create unique coastal living homes.