Quality Custom Panelized Prefab Homes,
Including Hurricane Proof House Kits
Select An Online House Plan...

Topsider homes are custom designed house kits shipped in component form (on flatbed trucks and in containers for overseas locations). They are easily and quickly built by professional home builders, or skilled do-it-yourselfers. Available in all shapes, sizes and foundation types - specializing in homes built on challenging terrain, and elevated hurricane proof houses for coastal areas. Many 1,000s sold worldwide since 1968,

Over 300 online house plans and home additions, including many unique luxury home ideas. More than twenty collections of post & beam panelized homes to choose from, including our unique hurricane proof home designs.

Each home is custom designed and engineered – available for any foundation requirement, from traditional types like slab-on-grade, basements and crawl-spaces to our unique pedestals, pilings an stilts. And all Topsider homes are energy-efficient, low-maintenance and adaptable to any climate or terrain.

High quality prefab homes and home additions that are competitively priced with custom designed stick built house plans and other post & beam building systems. While ideal for coastal and wetland area building, we also specialize in homes for sloping mountain and hillside terrain, and even for earthquake-prone regions where seismic resistance is an issue, i.e., California, Oregon and Washington, Hawaii, Alaska and the Virgin Islands.

Unique panelized homes built using a superior strength post & beam structural skeleton which allows construction on-site to progress quickly as structural components are assembled in erector set fashion onto which floor, wall and roof panels are easily affixed. The speed and efficiency of this prefabrication means shorter construction time and savings on wasted building materials.

Getting Started Is As Easy As 1-2-3!
Prefab Panelized Hurricane Proof
Homes and Custom House Kits,
Including Pedestal Homes

Topsider Homes is the designer and maker of world's finest quality prefab homes, including the original maker of pedestal homes, dating back to 1968. Our home designs are all based on our unique post and beam and panelized home building approach.

We provide our clients with in-house design, consulting engineering, and then prefabricate high-quality building components which are shipped to job sites throughout the world, Local builders or skilled do-it-yourselfers assemble and complete our houses and home additions. Our services include taking the technical lead for permitting and approvals, builder recruitment, logistical and project coordination – and technical assistance throughout.

Topsider's unique and efficient approach to home building is a high quality alternative to stick built and modular houses, and to other prefab homes and building systems, including log homes, geodesic dome homes, and other panelized homes and construction methods.

With more than 10,000 homes and home additions built world throughout the since 1968, Topsider Homes precision engineered prefab kit houses have stood the test of time. As hurricane houses, they have performed flawlessly through some of the worst storms in history including Hurricanes Ian, Irma and Harvey, and are equally well engineered for earthquakes in seismically active areas.

Whether your interest is a small guest home design or home addition, or a large sprawling luxury home, Topsider may be the ideal choice. Take the first step by exploring what Topsider offers. Click HERE.


Get a FREE No-Obligation Cost Estimate!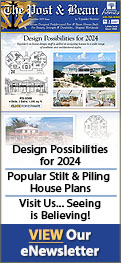 Topsider's unique prefab home building system is an efficient blend of
Post & Beam
and panelized
kit house building technologies.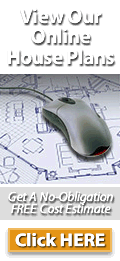 Topsider's
innovative
pedestal homes
provide an alternative to massive and expensive foundations on severely sloping terrain.