Secluded Mountainside Elegance
Overlooking a river in southern Virginia, this secluded, custom Topsider Home enjoys panoramic vistas and quiet natural surroundings.
In one brief phone conversation, we'll help you select a house plan concept, And we'll even prepare a no-obligation FREE Cost Estimate tailored to the area where you intend to build your new home. Learn more about how you can
get started today.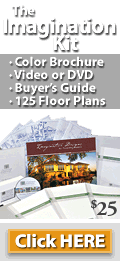 Whether you're just beginning to look at alternatives, or are ready to buy a new home, we encourage you to
visit our factory and model complex.
We're located only 10 miles from Winston-Salem, North Carolina.