Topsider Homes offers a variety of stock and custom garage designs and plans for virtually any need, building site or location. We have been designing and shipping prefab garage kits throughout the world for more then 40 years.  Because of Topsider's unique panelized Post & Beam building system, Topsider garages are built to the highest quality standards and assemble quickly and easily.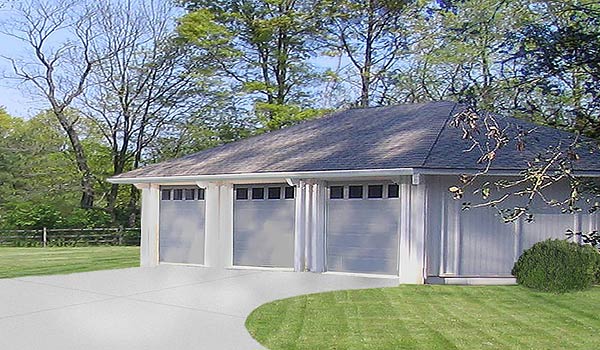 Topsider garages feature 2×6 framing and have a massive structural skeleton able to withstand hurricanes, earthquakes and heavy snow loads. And, Topsider's garages are easily adapted to blend with existing architectural themes and styles, ranging from traditional to contemporary.
Visit our online garage plans for two-, three- and four-car garage designs as well as multi-purpose garage-type structures including garage apartments, garage workshop combinations and other designs that include offices, studios and guest quarters. Sizes range from 600 sq. ft. up to 1,450 sq. ft. with custom-designed garages to virtually any size requirement.