Topsider Hurricane Homes
"After my home was destroyed by a hurricane, I said I would never build another home at the beach front unless it was hurricane proof. A friend told me about Topsider Homes, and after doing the research I decided it was the perfect fit. My Topsider has been through numerous major storms and hurricanes and each time has come through in one piece."


Joe K., Florida, Topsider Homeowner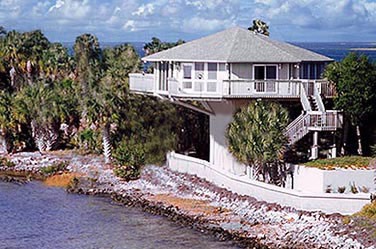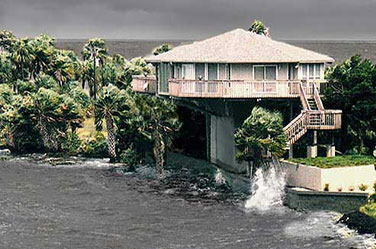 This coastal Florida pedestal home has survived years of hurricanes, tropical storms and storm surge. With unrivaled strength, Topsider's hurricane-resistant houses (on pedestals or pilings) provide safety and security without sacrificing luxury or livability.
Click

HERE

for more photos.
Hurricane and Storm Resistant Homes
Built to Last Since 1968
Topsider Homes have withstood many of the most devastating hurricanes, including direct hits from hurricanes Ian and Irma in the Virgin Islands and Florida Keys, Ian, Dorian and Andrew in the Bahamas and Florida, Hugo, Ivan, Katrina and Rita along the Gulf Coast. Each Topsider Home is custom designed and engineered to withstand high winds and to meet building codes in all coastal and hurricane-prone areas. Topsider's record of storm safety and survival over the decades is unmatched.
Pedestal, Stilt & Piling Houses Naturally Resistant to High Winds and Storm Surge
Topsider Homes' storm and hurricane-resistant features are the result of a unique blend of modern engineering and state-of-the-art building technology, combined with a time-proven post & beam building system.